One bit of news that remained away from media noise last week was the roll-out of updated version of popular note-taking app, Evernote. On Thursday, during Evernote's annual Conference, CEO Phil Libin introduced few upgraded and some new products from the stage. The founder of the seven-year-old startup assured some exciting changes to the app were forthcoming. All of the changes now, should be perceived as the prototype of the final producs and therefore tested as beta stage offerings. The full version of it should be available later this fall.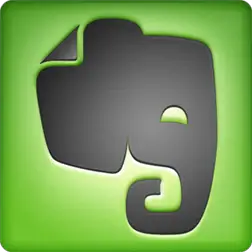 Evernote New Features
Here are the highlights of the event!
Scannable
In its latest drive to stand out from the multitude of apps, Evernote has come up with Scannable, an app referred as companion of ScanSnap Evernote Edition desktop scanner. It auto uploads scanned images to the app without hassles. Basically, the developers of the app have tried to expand scanning experience with a mobile app after tasting success with the desktop app.
Presentation Mode
For any person to convey/communicate his ideas in a meeting in a more collaborative way, presentations are important. Bearing this thought in mind Evernote has introduced Presentation Mode. Simply connect your laptop, click on presentation mode, and find the note you've been working is managed by the mode and beautifully displayed on the big screen. To allow you have more control over the text and images flow on the screen, additional tools that define breaks will find applications.
Moleskine
It's a planner that empowers you in mapping out activities for the year. Moleskine combines the best of paper and digital form. You can find it in the Evernote Marketplace. Ready to give it a trial??
Context
Apart from the above, Evernote has purposefully dropped a handful of new features for business accounts. Context being the most relevant subject! A feature only available for Business users, expands upon the related notes/presents content before users anticipate needing it. For example, if a user is completing a note about setting up certain operations in a region, related articles and research from various standard publications like the Wall Street Journal and Dow Jones-owned Factiva could end up occupying lower part of the screen. Similarly, if someone plans to write a book on Bill Gates his LinkedIn profile will open up before him. Besides, Context will show related notes from your coworkers too.
Penultimate
The popular handwriting app for iPad has been reworked to give it a refreshing look. It has been built from the scratch with focus on creating an app offering lifelike writing experience, combined with the advanced capabilities.
The features will be gradually rolled out over the next few months, for Windows Phone as well as for Windows PC, says the company.