104 months! Windows XP, launched in August 2001, would complete over 9 years on sale on October 22, 2010 – the official end-of-sale for Windows XP Home for netbooks. What this means is that October 22 is the last day that OEMs can ship netbooks with Windows XP Home pre-installed.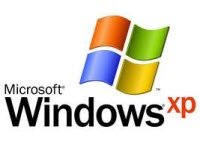 However, channel partners can continue to sell through remaining inventory beyond this date. Windows XP was originally supposed to be phased out in late 2007 but sore Windows Vista sentiment and huge Windows XP demand for netbooks kept it floating.
Incidentally, October 22, 2010 will also be the final date for Windows Vista OEM sales and first anniversary of general availability of Windows 7. For Windows XP SP3 users, Microsoft will provide support until April 8, 2014. Windows Vista support would also end in April 2014.
The positive reviews of Windows 7 has seen successful adoption rates, although Windows XP is still the world's most popular operating system in raw terms of market share. Windows 7 is now installed on more than 80% netbooks, denting Windows XP's only green field, apart from sluggish enterprises shying away from migration costs and effort.
For old times sake, we are offering a genuine retail license of Windows XP Professional Edition as a  giveaway.
Want one for free? Simply make a request below and tell us why you still want a license of a 9 year old operating system! The most interesting comment will get the license! The winner will be declared after 7 days.