One of the biggest manufacturer of personal computers Lenovo, was earlier banned by several intelligence agencies globally. This was reported by Australian Financial Review, some time in July last year. The ban was particularly on the use of Lenovo PC's, across intelligence and defense networks in countries such as the US, UK, Australia, Canada, New Zealand and some others.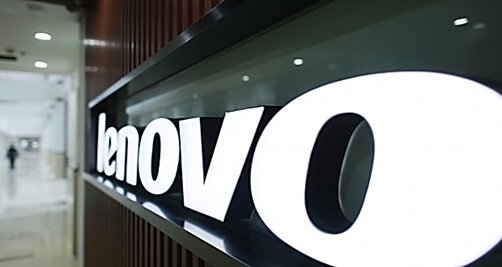 Intelligence agencies had banned Lenovo on security concerns
Defense personnel's from the UK and Australia then had said that there were malicious modifications made to the Chinese manufacturer's circuitry that could allow people to break into user's computer and steal information without the user's knowledge. Concerns were raised on using malicious circuits and insecure firmware produced in China by companies who have close association with the Chinese Government -many fearing that sensitive defense data could be leaked to China.
Hardware back doors, as most analysts say, are not easily detectable. Most of the companies do not have such modern security systems capable of detecting such infiltrations.
Professor John Villasenor, Technology expert at the ­Washington-based Brookings ­In­stitution, says,
The globalization of the semi-conductor market has made it not only possible, but inevitable that chips that have been intentionally and maliciously altered to contain hidden 'Trojan' circuitry will be inserted into the supply chain. These Trojan circuits can then be triggered months or years later to launch attack.
Lenovo had denied these charges, saying that its products have been found time and time again to be reliable and secure by their enterprise and public sector customers.
Lenovo pre-installs Superfish malware
And now in a recent update, experts have found out that Lenovo machines come preinstalled with an adware from a company called as Superfish. This adware can hijack encrypted web sessions and make PC users vulnerable to HTTPS man-in-the-middle attacks.
Lenovo has said that it has disabled Superfish and will provide customers with a tool that could permanently remove Superfish malware from the Windows PC. The company also backed Superfish saying that it is not an adware, but is designed to display targeted ads by analysing images of products that a user might see on the web.
Lenovo – Brand equity lost?

Given these two unfavorable incidents, there is a strong likelihood that Lenovo the brand, will take a beating in the minds of the consumers, which could make them think twice before buying one.

If Lenovo wants to learn a lesson from this incident and yet come out as a winner from this embarrassment, let them announce that they will launch laptops without loading any crapware. Not only will this create a very positive image in the minds of the consumers, there is a very high probability that consumers could flock to Lenovo to buy their clean Windows laptops.
UPDATE: Lenovo promises crapware-free Windows PCs.
Windows experience takes a beating!
It is a known fact that, unlike a new Mac, when you buy a new Windows computer, what you get is a crapware loaded machine which cripples the smooth functioning of the Windows OS. A consumer buys a new Windows computer, all expecting it to be running fast-n-smooth, and what he sees instead every time he boots, are plenty of pop-up's and reminders, irritating him no end! Most users, usually accept them as a part of Windows, blaming the Windows operating system for being so darn' irritating and slow.
Publishers of such crapware and trial-software, pay the hardware companies to push them onto new machines, in the hope that the purchaser will at some point decide to buy them once the trail period is over. And statistics have shown than conversions from such trial-ware are around 30% ! So its a game of big bucks with a  win-win situation for the hardware manufacturers and the software pushers.
Most geeks who buy a new Windows PC, reformat and reinstall Windows afresh. It is easy for some to say that all must do this to avoid the crapware, but tell me how many are technically qualified to do this? Realizing this problem, Microsoft had launched the Signature Edition of Windows PC, but its reach is very limited in my opinion. Vizio too had announced bloatware-free PCs'…
But till such time that such bloatware-free PCs are available globally, Windows users will have to continue to buy crapware-filled Windows machines…
How long users would tolerate pre-installed crapware just to use Windows – before deciding to move on to another operating system – is another question.
Pre-installed crapware has succeeded in crippling the Windows OS experience. If at all Windows popularity were to dip in the future, the credit for it would go to the bloatware, trialware and crapware, that all hardware manufacturers pre-install on their machines – for a few dollars more!
If Windows has to live, pre-installed crapware must die!