Multiplayer gaming is the focus of many developers and video game studios in the gaming industry today, and the reasons are clear. These games provide long-term revenue, and also long-term fun for gamers.
We wouldn't be surprised if every video game in the next 10-years has some form of a multiplayer component to keep the cash flow going years after the initial release. If we look at Fortnite is doing, then it's clear where the industry is going.
Best Multiplayer Games in Microsoft Store
With that in mind, then, we'll like to talk about some of the best free-to-play multiplayer games you can find for Windows 10 today on the Microsoft Store.
Roblox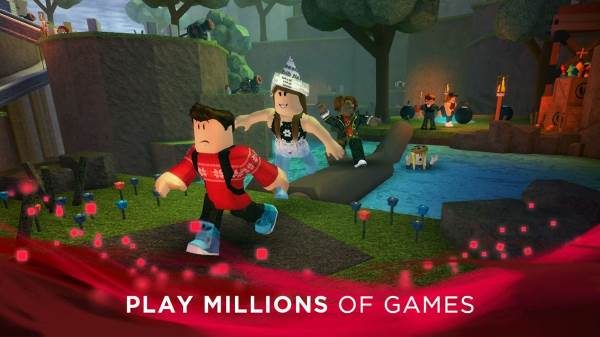 If you're into Microsoft but want something different to play, then Roblox is a game that deserves your attention. From our point of view, it's not better than Minecraft, but it's free-to-play, it has multiplayer, and it's a lot of fun with friends.
The developers view this title as a social gaming experience, and we agree. You see, the most interesting thing about Roblox is the fact that everything is user-generated, and every month, over 64 million people enters the game to play.
Not to mention, it supports cross-platform play, which means, as a PC gamer, you'll be able to play with folks on the Xbox One, and those on mobile. Download Roblox for free.
Dominoes PlayDrift
You know what's a lot of fun to play with family, friends, and strangers? A game of domino. Millions around the world play this game on a daily basis because it's a lot of fun. If you take a trip to Jamaica, you'll likely see domino tables at most bars on the island.
Now, if you're not around a domino table, or lack friends to play the game with, then we'd like to recommend the game, Dominoes PlayDrift. Just download it, create an account, log-in, and begin playing with strangers.
You may find yourself wasting a lot of hours on this game, so be careful. Download Dominoes PlayDrift for free.
Age of Empires: Castle Siege
We reviewed this game a long time ago, and as we've said then, it's a fun title if you're into strategy games and grinding to earn your space among the big boys. It's one of those games where you need to have a lot of patience, for, without it, you'll end up spending a fortune.
Additionally, Age of Empires: Castle Siege can be extremely addictive once you've finally managed to understand the mechanics. Download Age of Empires: Castle Siege for free.
Modern Combat Versus
If you're a fan of the Call of Duty games, then you'll fall in love with Modern Combat Versus, which in many ways, is basically a clone in some many ways. The developers claim it's the #1 first-person-shooter on mobile devices, so don't go in expecting quality graphics.
The best way to play is to deploy yourself in a 4v4 multiplayer battle where you and your team must defeat the opposing team. It's a lot of fun, and even more so due to the ability to choose from a variety of weapons.
Furthermore, the option is there to select from over 13 agents to play as or create a clan with your buddies.
The developers claim that Modern Combat Versus has console-like graphics, which isn't a lie, but nothing similar to the PlayStation 4 or the Xbox One. Still, the fun factor is what's important here. Download Modern Combat Versus for free.
Asphalt 9: Legends
So far, we've not talked about a racing game, and you know how popular those are. From what we can tell, the Microsoft Store is packed with racers, but only a few are worth your time and effort. One of those games is none other than Asphalt 9: Legends, probably the best free-to-play racing game available today.
A lot of the cars in this game are actually based on real-life cars, which goes to show how far the Asphalt series has come. I mean, you can even race in a Tesla, though we see no reason why you'd want to do that.
Not only can you play by yourself, but the option is there to bring your skills online to do battle with other players who are likely much better than you are. Have fun coming in at last place with that frustrated look on your face. Download Asphalt 9 Legends for free.
Uno & Friends
Card games are some of the most fun games to play, especially when played with others. In fact, there 's no way to play cards without one or more persons.
Like many, you might be seeking a fun card game to play from the Microsoft Store, and as such, we'd like to recommend Uno & Friends. Great game, especially since it's 100 percent multiplayer based.
The only downside is the fact that you need to have chips to play. Once you're out, you'll either have to wait hours to automatically earn more, or spend some money. If you want to earn chips without spending, you must constantly win your games.
What we have here is a fun game, but we're not in agreement with how the developer uses the fun aspect to stifle players in order to make money. Download Uno & Friends for free.
World of Tanks Blitz
There are a ton of tank games out there, but only a few come close to the popularity of World of Tanks. The game is a beast on Steam, and the same can also be said for the Xbox One version. However, if you have a less than capable Windows 10 computer, then you owe it to yourself to try World of Tanks Blitz.
Here's the thing, World of Tanks Blitz is designed for mobile devices, but it also works great on Windows 10.
In many ways, the game is the same as its PC and console counterparts. The main differences we've seen is the lack of quality graphics, and 7v7 multiplayer battles, which is a cut down from the regular number.
When you jump it, you'll find over 250 tanks to play with, and most of them are quite fun. Additionally, the game supports cross-platform play, which means, folks on Android, iOS, and Windows 10 can play together online, no problem. Download World of Tanks Blitz for free
Zombie Anarchy
If there's one thing that can never get boring, it would have to be zombies. These undead creatures are a bastion of fun when it comes down to video games, and Zombie Anarchy is no different.
In this game, folks can play by themselves, or choose to dive into the multiplayer aspect where they must defeat enemy players from around the world. You can even raid player camps and steal their resources like the big boss you are.
It's a lot of fun this game, so go get it if you love zombies. Download Zombie Anarchy for free.
Let us know if we missed your favorite!