Backing up data is one of the most important things to do. As more, and more data are digital which includes all our work, photos we take when on tour or special occasion, and not to forget that it's getting almost impossible to get most of the work done without a working Windows PC. This is where the backup is very important, and it's not a surprise that people keep ignoring unless either you lose your data or your PC crashes, and so on. In this post, we are sharing some of the best data recovery and backup software. These are professional, commercial and paid software.
Best Backup & Data recovery software for Windows PC
1] CloudBerry Backup for Windows desktop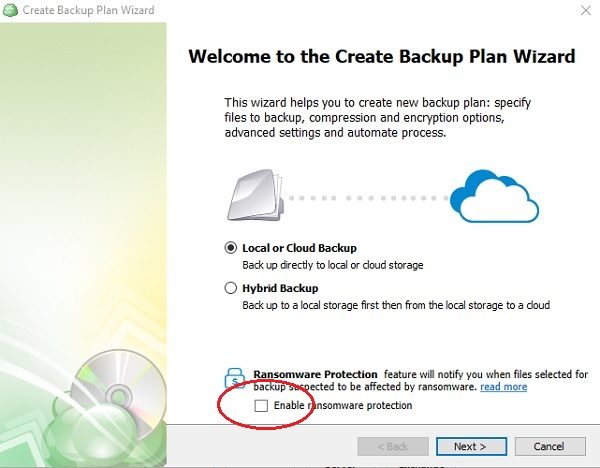 Cloudberry Backup offers multiple cloud storage support. You can choose between Amazon S3, Amazon Glacier, Windows Azure, Rackspace, OpenStack, Google Storage, SoftLayer, and others. Yes, of course, it also supports local storage, and network storage if you do not want to choose cloud-based storage.
2] Wondershare Data Recovery Tool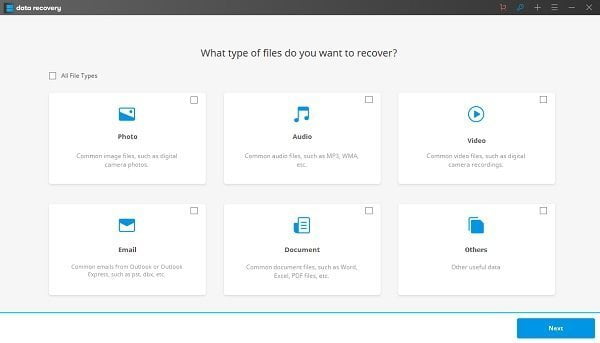 This recovery tool helps you recover deleted files. It works with photos, videos, documents, emails, music files, GIFs and other 550+ formats. The software also supports storage like flash drives, memory cards, mobile phones, cameras, and camcorders. The software offers a deep scan option which results in better recovery of data.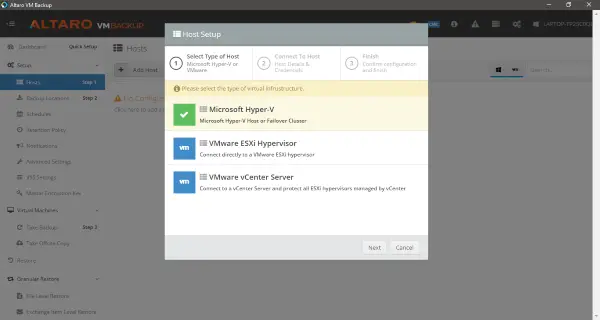 Professionals who run Windows in Hyper-V and VMware virtual machines can use Altaro. You can take backup of all your virtual machines, and restore in case you have issues with your virtual drives. It also features  'Granular Restore' that lets you restore your backups on a file level. You will be able to extract individual files from the backup. This makes sure you don't need to restore the whole OS for one file.
It's a powerful backup and restores solution which lets you create backups and store them at different places so that you are protected in all the scenarios. It offers native integration so you can backup not only to Local or network drive but also to OneDrive, Google Drive, DropBox, Strato HiDrive, 1&1, and MagentaCLOUD.Another important aspect of this tool that lets you recover your PC from an irrecoverable state.
5] EaseUS Data Recovery Wizard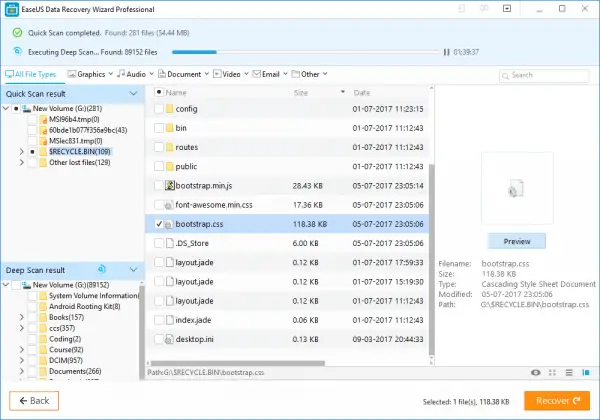 It's a very popular backup-restore software which lets you recover deleted or lost data, or data that was accidentally deleted or lost as well as one encrypted by Ransomware. That said, it also does its best to recover data from the hard drive which are physically damaged and computers which were attacked by crypto-virus.
6] CloudBerry Backup Ultimate Edition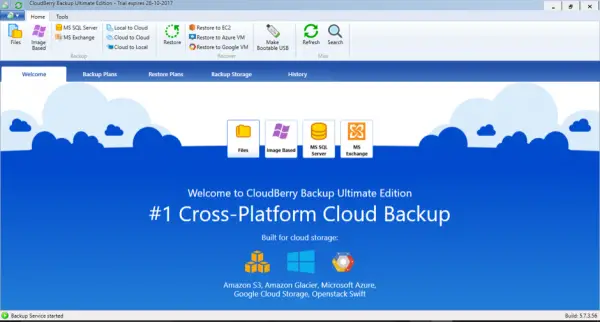 Another great backup solution which is capable of image-based backup and recovery directly to your virtual environment. This solution is designed to deliver the Bring-Your-Own-Storage approach which means you can use cloud services to backup, and then restore data on your Windows 10 PC.  It offers incremental block-level backup, real-time backup, hybrid Backup, and image-based backup.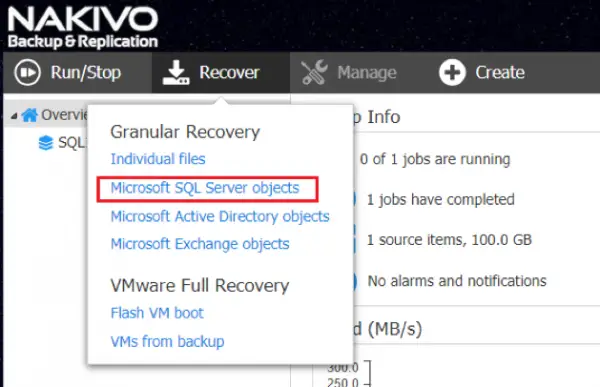 It's very interesting to see that there is backup software for Virtual machines as well. Nakvio VM backup is the second backup software in the list which works with VM and designed to offer image-based, application-aware, and forever-incremental backup software for VMware, Hyper-V, and AWS EC2 VMs. This means it only transfers changed blocks of data to the backup repository. It also features network acceleration, automatic SQL and Exchange Log Truncation, instant VM, and granular recovery.
8] CloudBerry Backup Software with Ransomware Protection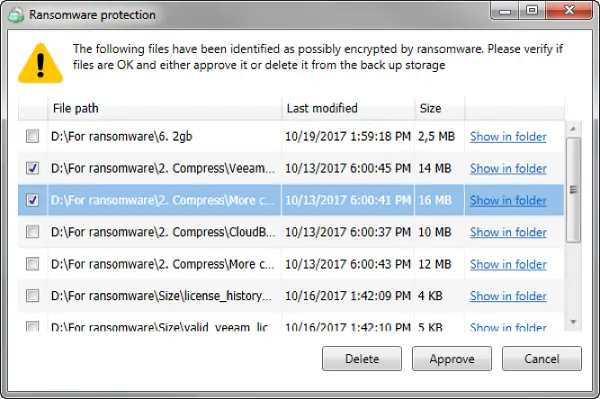 This is the Ransomware Protection part of the CloudBerry Backup Software. Keeping in mind how crucial it is. For Home usage, the company offers this feature free, but only private usage. However, for use in commercial space, you will need to pay for it. Since it comes with 15 days trial, you can try it at full fledge before deciding to purchase.
9] Iperious Back & Virtual Machines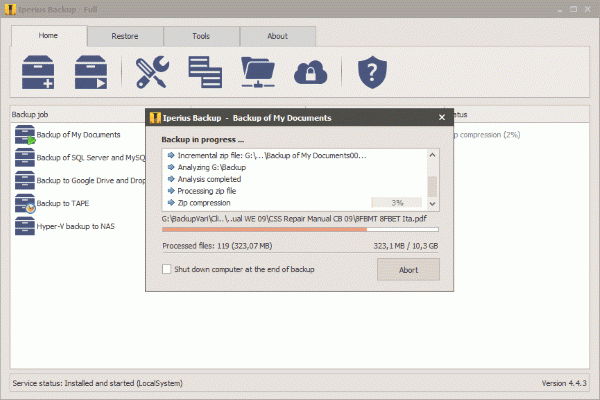 It offers backup, restore both for home PCs and Servers. It also specializes in taking backup of both VMware ESXi and Microsoft Hyper-V technologies with the cloud, FTP and local network options. Once your backup is complete, you can also run external scripts, processes, and files, before and after the backup.
10] Spideroak Backup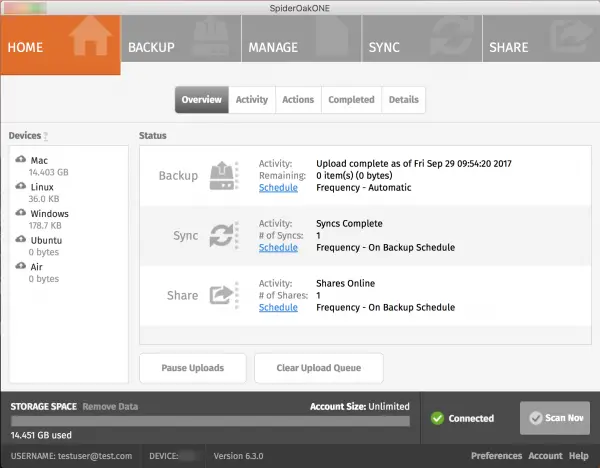 While it's like a regular backup restore software, what Spikeroak does differently is adding a bit of social stuff. It allows you to communicate, collaborate, and organize within the confines of the most restrictive compliance regulations. It also lets you communicate instantly and efficiently without sacrificing control over your data. Semaphor is built with a decentralized authority model and offers robust audit trails.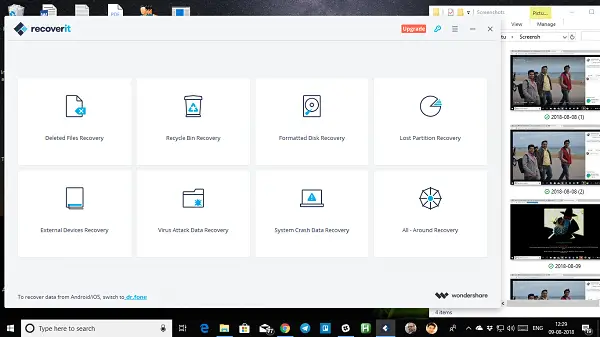 This data recovery software lets you scan and recover lost data for up to 100MB without any cost. However, if you have a larger size, you will need to pay for it. Apart from recovering files which is not even in the recycle bin, it also offers formatted disk recovery, lost partition recovery, and external device recovery.
Apart from this, it also specializes in recovering photos from Windows PC. You can scan photos according to time, i.e., recent week, month or today, find by file name, and category. Similar to its part backup solution, it offers 100 MB free when it comes to size.
What you just read are some of the best backup & restore software solution available for Windows 10/8/7 Home, and Business. Go here if you are looking for free backup & recovery software for Windows.
While they all work, always remember:
What matters in recover is how long file had been missing. If its very recent, these software solutions work best to recover the file.
Backup should take regular, and backed to multiple locations for most case scenarios.
If you are taking backup of Virtual Machines, always look for a granular way to recover files to save time.
We always recommend you to use a recovery tool as soon as possible. If the data space is overwritten by some other software, it becomes almost impossible to recover data from any software.
Which Backup and Data recovery software are you using? Let us know in the comments.